Now What?
The gifts are all open, friends and family have returned to their respective homes, the ball has fallen, and the kids are back in school. The holiday season has officially come to a close, leaving us with the annual question of "Now what?"
Although this question can be an ominous one correlating to all that life may hold for us in the coming 12 months, for many it also applies to right here and right now. The sudden calm after Christmas can leave people dazed or even in a state of shock when they realize they have a bit of post-holiday cleanup to complete. It can be hard to know where to start or what to do when it comes to reorienting your home back to normal. We are here to help with 5 After Christmas Activities.
Donate Old Toys
If you're like most families, the quantity of toys in your home this time of year probably spikes quite a bit. When new and exciting Christmas gifts join those that came before it can feel like you're living on the Island of Misfit Toys. Sneaking unplayed-with toys out of their room in the dead of night may be the easiest option but encouraging your children to choose which toys they would like to donate can help teach generosity, the importance of cleaning up, and critical decision making skills. Once you and your kids have decided which toys they can bear to part with there are a few choices on where you can donate. Below are some of Whidbey's second-hand shops and charities that accept lightly used toys.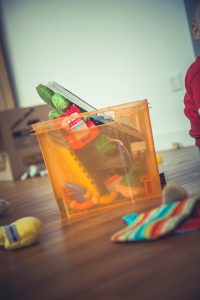 Recycle Your Tree
Now for that (maybe less than lush) tree currently gracing your living room with its presence. It's always a little sad when the time comes around to take down the Christmas tree, but the end of its needle droppings is usually welcomed. What's not welcomed is the question of what to do with it. If you live in a house with a wood burning fireplace it might be a little tempting to chop it up and throw it in, but this is a BAD IDEA. When pine needles catch on fire they don't burn slowly like wood, but instead spark out in all directions which can be a huge fire hazard in a home. Instead, what you should do is deposit your tree at one of the island's Solid Waste drop-off locations where they can be put with other yard waste and recycled properly: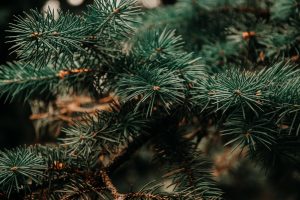 What You Can and Can't Recycle
"Did you know that household waste increases by more than 25% from Thanksgiving to New Year's?" (King5) It's little wonder why this increased waste occurs. However, it doesn't make the statistic any less startling. To put that in perspective, since the average American produces about 4.5 lbs of waste a day (EPA); Whidbey Island theoretically produces an additional 3,500 TONS of waste every holiday season. If there was ever a stat to make you want to recycle, that should be it! However, in order to be an effective recycler you need to know what can and what can't go in that little blue bin of yours. So here's a quick rundown of what can and can't go in your recycling bin.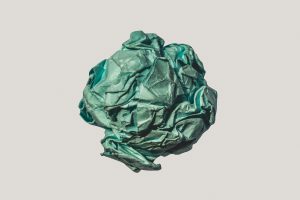 CAN Recycle

●       Cardboard boxes

●       Plain paper boxes and bags

●       Plain wrapping paper

●       Holiday Cards (w/o embellishments)

●       Tissue paper

CAN'T Recycle

●       Bubble wrap

●       Cellophane

●       Tinsel

●       Plastic Bags

●       Holiday Lights

●       Ribbons

●       Bows

●       Foam Packaging
Give to the Food Bank
During the holidays it's very easy to get caught up in the good cheer and generosity of the season. But the time immediately after the holidays can be especially difficult for charities and food banks. The financial exasperation many experience directly after the holidays can cause an all out stop to donations for a while; but unfortunately, needs don't cease just because Christmas is over. Donating to charities and especially food banks is something critical to do throughout the year and not just in November and December. Below are some local food banks who could do a great amount of good with your post-Christmas donations.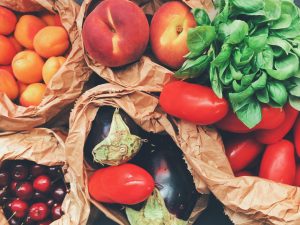 Throw a Regifting Party!
We all have that one gift (or 5) that we simply didn't want or need. Yes, Aunt Kathy meant well, but what on earth are you going to do with a crochet pillow of her cat?? Often these gifts are begrudgingly placed deep into the depths of our closets never to be seen again (or at least not for a few years). However, it doesn't have to be this way! We know you aren't a fan of seeing Whisker's face on a pillow every day, but who is to say your friend Bethany might not LOVE it? Unwanted gifts don't need to sit gathering dust in the closet, especially when there's a simple solution of how to find someone who might actually find use or enjoyment in it.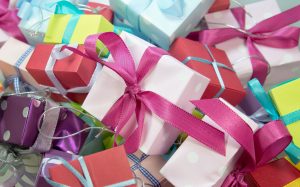 Throw a Regifting Party!
Regifting Parties are basically White Elephants thrown after Christmas with the intention of finding better homes for those unwanted gifts. The concept and rules for the Regifting Game is simple and match White Elephant almost exactly. So makes some warm drinks, grab a few good friends, and have a great time discovering new treasures!
You Might also Like: