Valentine's Day with Kids
The way we celebrate Valentine's Day changes so much once kids enter the picture! Suddenly it becomes about finding ways to incorporate kid-friendly activities into what used to be a romantic night out. But that doesn't mean it can't still be fun! Here are a few ideas to make Valentine's Day special for you and your little ones:
DIY your Valentine's cards
Find a cute homemade Valentine's card craft that your kids can do with you, like these sweet owl cards or these heart buddies. If you have babies or very young toddlers, this heart fingerprint card could make a great gift for relatives! Need something a little less crafty for those large elementary school classes? You can find tons of free printables online that you can pair with a few sweets, like this Tic Tac Toe Valentine!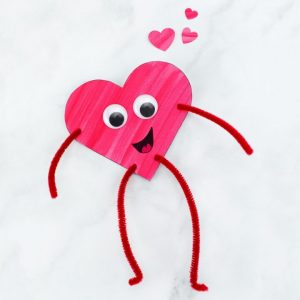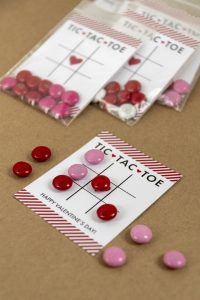 Bake something yummy
Kids love getting messy in the kitchen, and there are so many yummy Valentine's Day themed treats you can make together! Cookies are always a good option, especially ones you can bake and then decorate! Want something with less baking? Buy some pink, red, and white candy melts and sprinkles and yummy treats to dip in them, like pretzels or wafer cookies.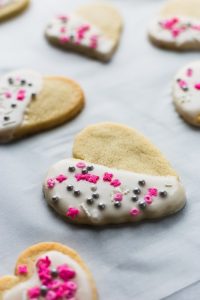 If you're new to baking with your little ones, 3 Scoops of Sugar has some great tips for making it more fun for everyone!
Hire a babysitter or have an at-home date night
After a day filled with baking and crafting, let the kids relax at home with a favorite babysitter, library books and some coloring pages while you and your Significant Other enjoy some quality time! You can even set up some baking or crafting activities for the sitter to do with your kids so it's still a special time for them too.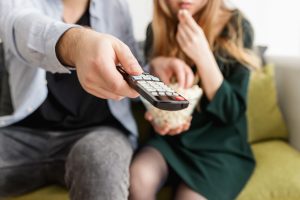 Babysitter and going out not in the budget this month?  Wait until the little ones are in bed, or settle them with a good movie so the adults can have some quality time together. Play a game together, snuggle up for a favorite Rom-Com, cook a meal together…the important thing isn't flowers and chocolates and candle-lit restaurants. It's all about just being together!
How does your family celebrate Valentine's Day?
You might also like: