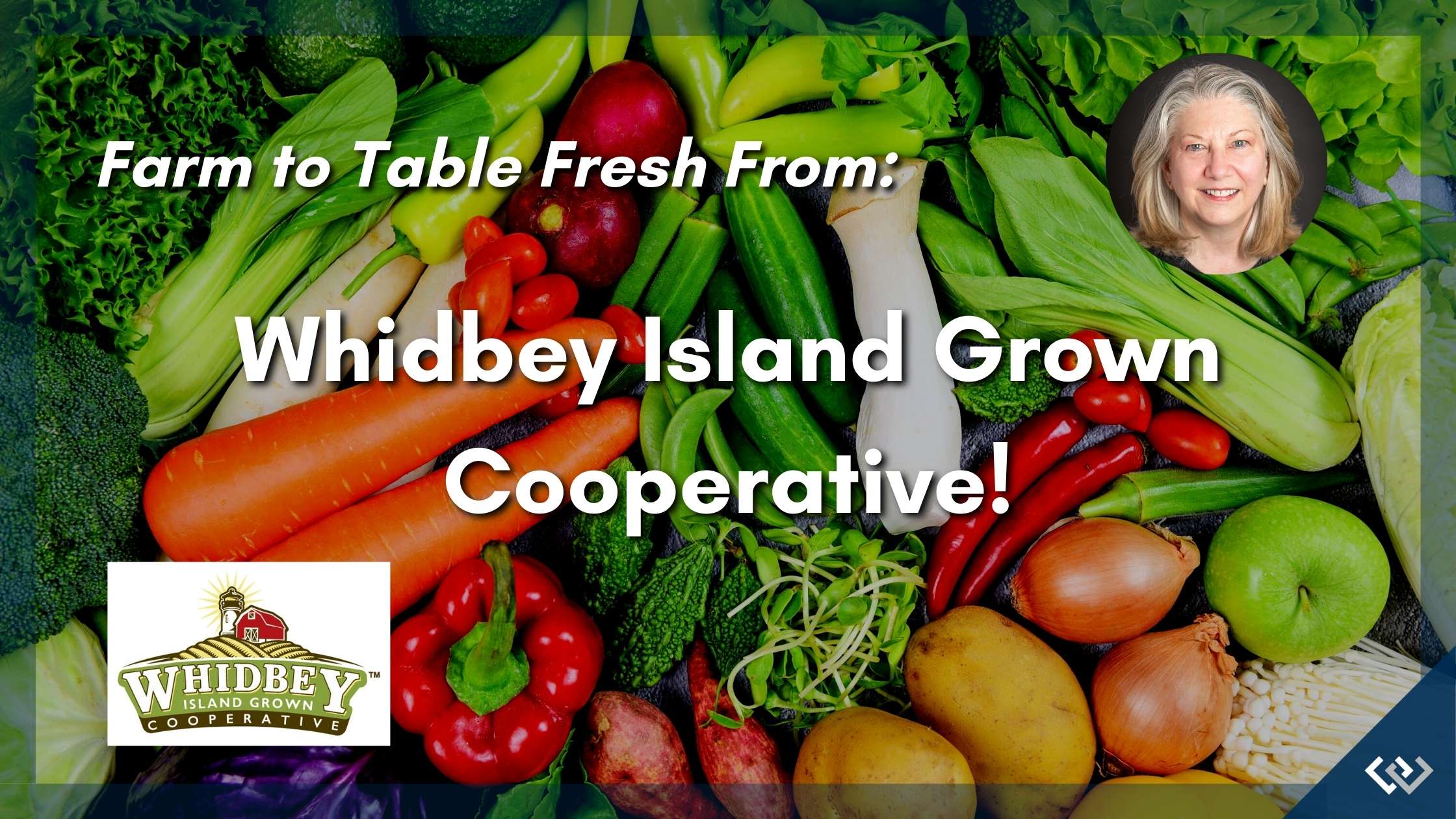 WHIDBEY ISLAND GROWN COOPERATIVE
"Whidbey Island Grown Cooperative is a group of farmers, small businesses, and community members working to build a strong, resilient local food system on Whidbey Island."
Did you know you can find locally sourced, fresh products for purchase directly from farms and other producers here on the Island and other local farms?
Whidbey Island Grown Cooperative (WIGC) is an online marketplace for the sale of available farm fresh products to the community.
This innovative system (Food Hub) combines Whidbey's agricultural richness with easy online shopping and pick-up experience while supporting locally owned and operated businesses, for the common good.
Customers can purchase fresh, local, seasonal products online and pick them up at one of four locations in Langley, Coupeville, and Oak Harbor.
How to Buy fresh food from local farmers and producers!
Friday to Tuesday: Log in to https://whidbeyislandgrown.com/ to purchase fresh, local food and other specialty and holiday items from Whidbey Island producers through WIGC's online marketplace. Ordering closes on Tuesday at 9 pm.
Wednesday-Friday: Farmers and producers prepare their products and drop them at the packing site.
Friday: Volunteers pack the orders and distribute them to four stands on the island:
3-5 PM in Langley - Whidbey Island Center for the Arts (565 Camano Ave).
4-6 PM in Coupeville – Scenic View (formerly Sherman Pioneer Farm - 46 S. Ebey Rd),
4-6 PM in Freeland - Mutiny Bay Blues Farmstand (5486 Cameron Rd)
4:30-6:30 PM in Oak Harbor - Elks Lodge (155 N Ernst St, next to Flyer's Restaurant)
Also, on Friday: Put in your order for next week!
Support local farms and eat great food, all while practicing safe social distancing.
Supporting Local Means Eating Seasonal
Most of us are accustomed to the grocery store, where every type of fruit and vegetable is stocked year-round. Locally, those products are only available in season, and the rest of the year they are shipped in from somewhere else in the world.
In spring and fall, available crops are varieties that like shorter hours of light, cooler temperatures, and even frost. In summer, crops are harvested that prefer long, hot days. Don't see a vegetable you're looking for? It may not be in season.
Join the Hub today and start sourcing your good food locally!
Whidbey Island Grown Cooperative
info@whidbeyislandgrown.com
PO Box 472
Coupeville, WA 98239